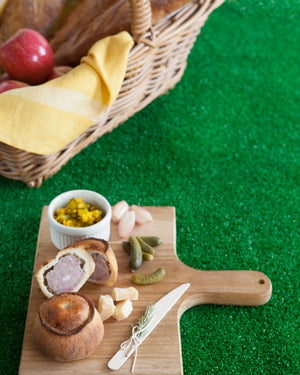 The Perfect Picnic Class : 3rd September

Sunday 3 September 10am - 2pm
Sale price Price $250.00 Regular price Unit price / per
This class has a mix of everything - pastries, pickles, salad, savoury snacks & sweet treats. Lots of skills and heaps of fun.

Recipes include Hot Water Pastry & Picnic Pies, Quick Pickles, Salads, Dressings & Vinaigrette, Cheese Straws and Fruit Galettes
Class includes recipes, lunch and take home goods.